.

The Annual Mulhall Lecture – "Freedom & The Philosophic Life"
28th September 2019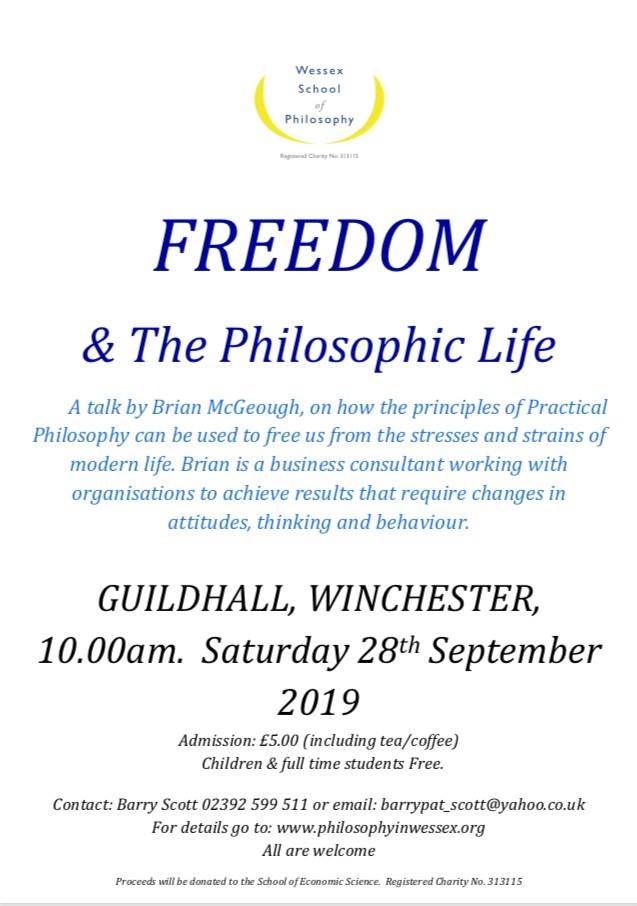 A talk by Brian McGeough, on how the principles of Practical Philosophy can be used to free us from the stresses and strains of modern life. Brian is a business consultant working with organisations to achieve results that require changes in attitudes, thinking and behaviour.
Admission: £5.00 (including tea/coffee)
  Children & full time students Free.
Contact: Barry Scott 02392 599 511 or email: barrypat_scott@yahoo.co.uk
For details go to: www.philosophyinwessex.org
All are welcome
Proceeds will be donated to the School of Economic Science.  Registered Charity No. 313115