.

The Fulflood Ball – Journey to Oz
28th September 2019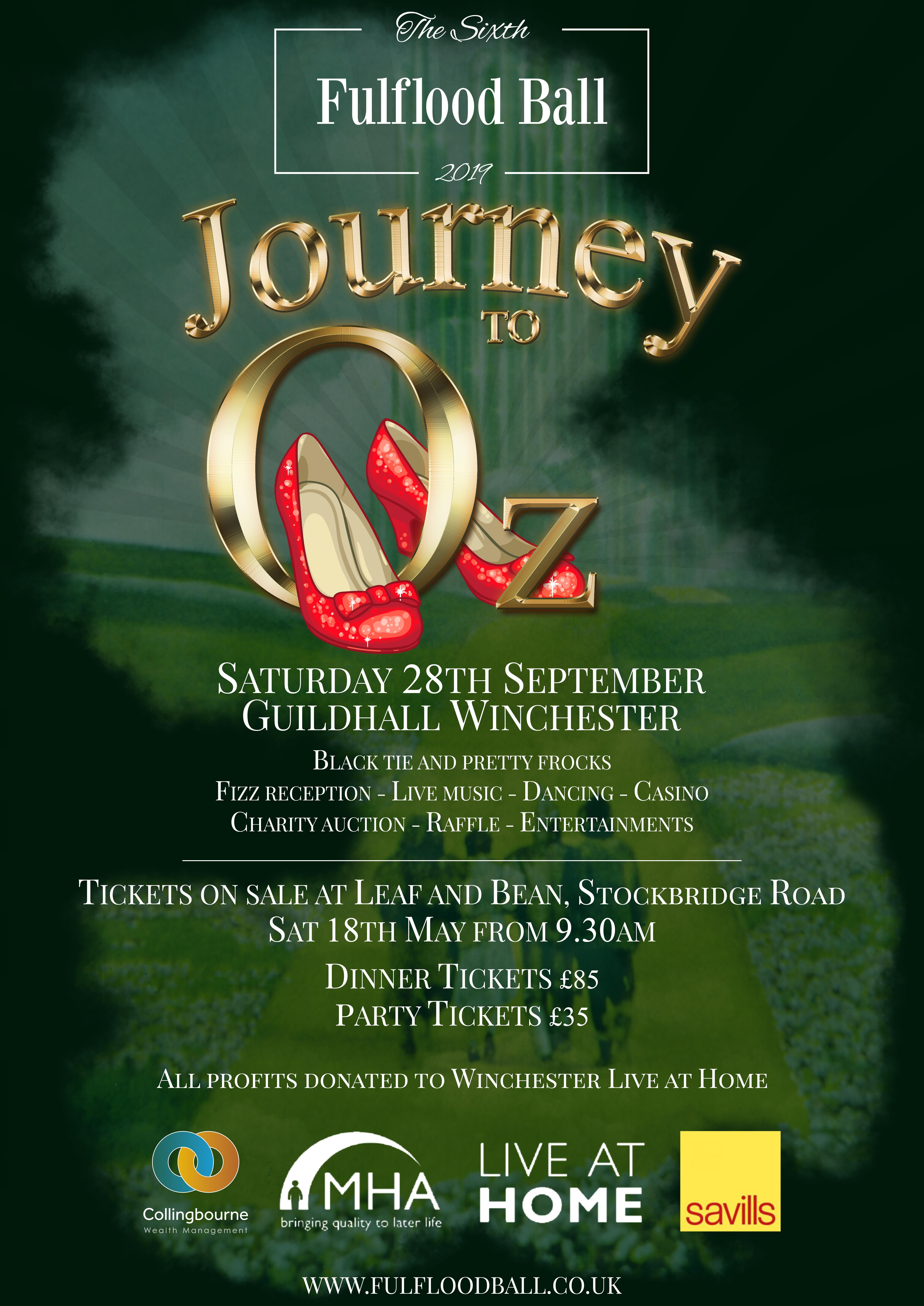 The Fulflood Ball is back on Saturday 28th September!
Tickets can be purchased via email info@fulfloodball.co.uk. or online here!
Tickets are also being sold at Savills, one Jewry street, Winchester.
This year we have two types of tickets available so that you can choose the evening that you would like.
Dinner Tickets – £85
Join us from 7.30pm for a fizz reception followed by a gorgeous 3 course sit down dinner provided by local restaurant and catering firm Martin Aslin Events.
Ticket includes all entertainment and a hot breakfast bun before you go home!
Tables are for 10 people.  Tickets purchased together will be seated together. Groups of less than 10 will be combined to fill tables. For this reason, groups of 9 will not be accepted without the tenth seat being purchased.
You will be asked for contact details for one person per group at the time of the purchase so that we can contact you later for menu choices.
Party Tickets – £35
Join us from 9.30pm ready to party the night away with a fizz reception.
Includes all entertainment and a hot breakfast bun before you go home!
More information available here: https://www.fulfloodball.co.uk/ and tickets available using the link below!