.

Winchestival & Guildhall Winchester presents – Mystery Jets
27th September 2019 – 5pm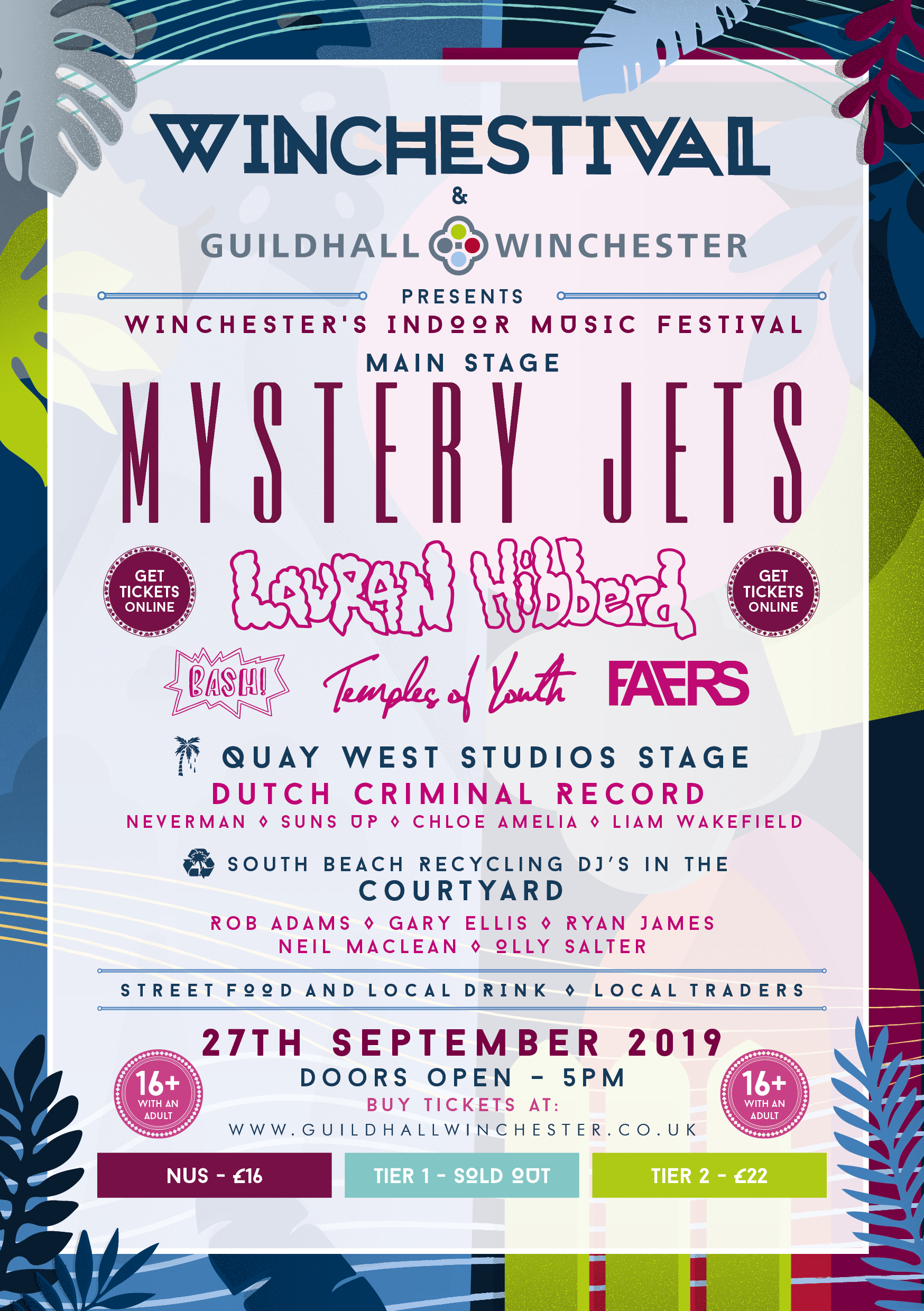 We were very excited to be welcoming you to Winchester's first indoor music festival next Friday 27th September, however we are deeply saddened to have to tell you that the event has now been cancelled.
Blaine, the lead singer from the Mystery Jets is unfortunately going into hospital this week for urgent treatment / operation, which means he is going to need several months for recovery and won't be well enough to tour going forward, this year. 
The urgent treatment means that the band have had to postpone or cancel all remaining dates for 2019.
This event was a Year 1 independent  festival, put together by Winchestival, alongside the Guildhall in Winchester. With just over a week to go we are simply unable to book a replacement in time and thus ensure that the festival were to be a success.
Therefor it is with a heavy heart that we have had to make the difficult decision to cancel the festival.
We are disappointed to do this and know how much you were looking forward to it, and whilst not an easy decision, its sadly the right one.
If you purchased a ticket then Thank you. There is no immediate plans to reschedule and therefor your ticket provider will process a full refund as per their individual terms and conditions.  
Please email guildhall@winchester.gov.uk for any questions